Developing Emotional Intelligence at STEP Institute, Ljubljana, Slovenia
The 
Flow Team
 was ready and enthusiastic to attend this enlightening training full of different activities thought to promote and instill in the participants the importance of developing emotional intelligence in all facets of our lives. STEP Institute designed a program of activities full of opportunities that led to the sharing of best practices and socializing. The training was held by this institution in the charming city of Ljubjiana, Slovenia, between Monday, 9
th
 May '22 and Friday, 14
th
 May '22. All this is what we learned, did, discovered, practiced, enjoyed, and more…!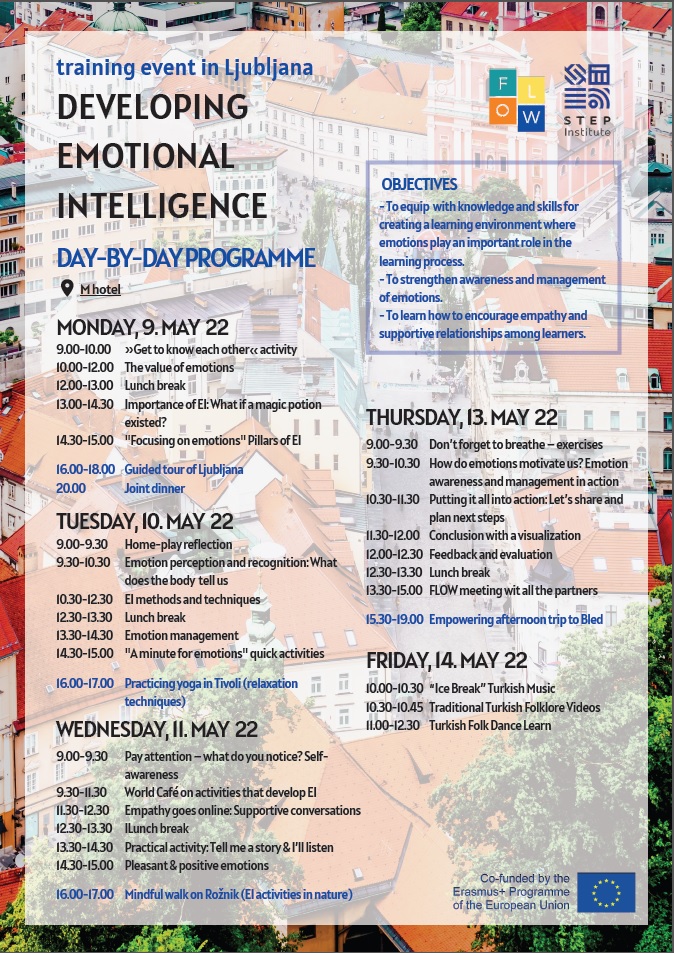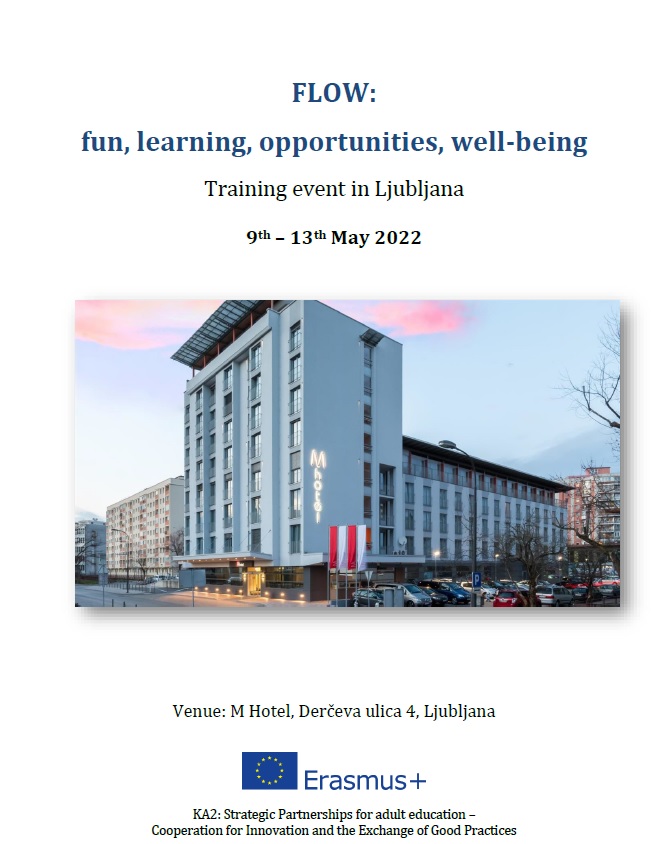 Monday, 9th May '22
With really nice weather and a feeling of spring in the air, participants from the eight partner institutions meet at 
Prešeren square
, one of the most emblematic sites in Ljubljana. This was an opportunity to reunite with participants from previous movilities and to get to know new ones. Exchanges of greetings, comments and ideas happened while the participants enjoyed the wonderful setting of Ljubljana in a guided tour organized by our host organization.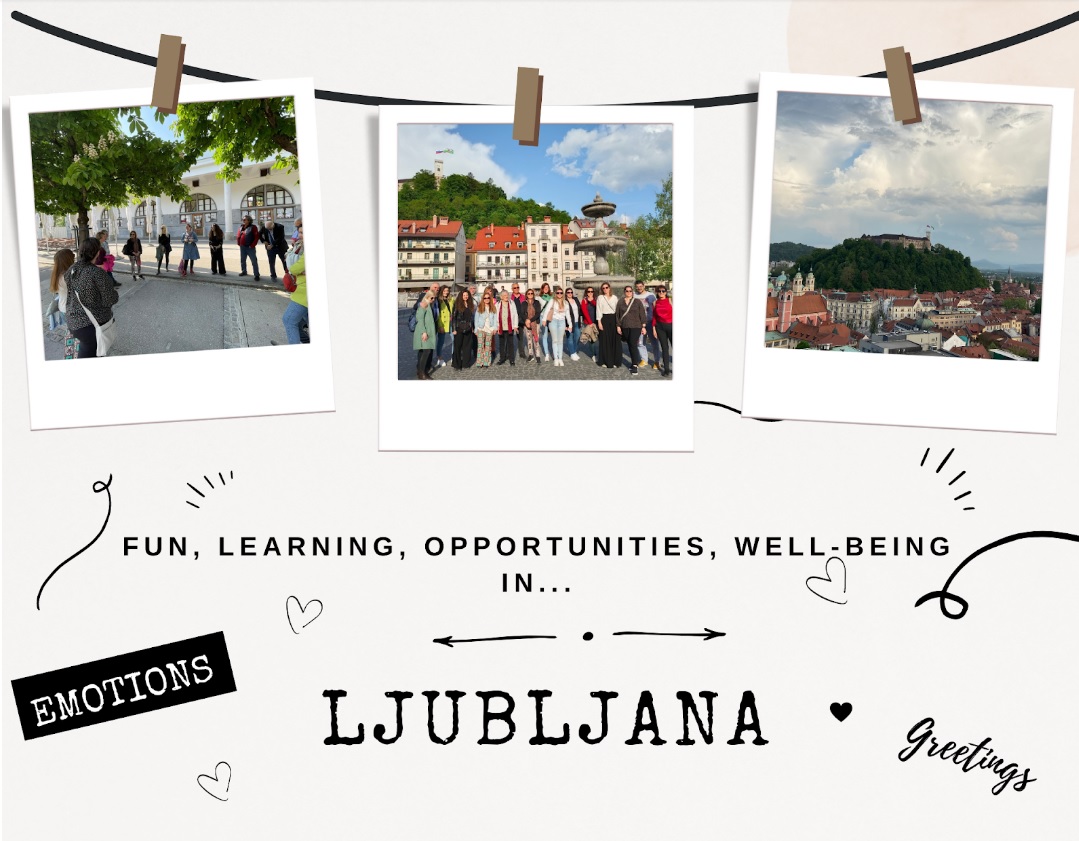 Our tour took us through the main landmarks of the city and gave us the chance to learn about the history, traditions, culture and people of a, sometimes, unknown quaint town. Pre
š
eren square, designed by the famous architect Jože Plečnik, the Dragon Bridge, so characteristic of this town, the Old Town, the site where the Central Market takes place and the Town Hall are some of the sights that were visited and enjoyed.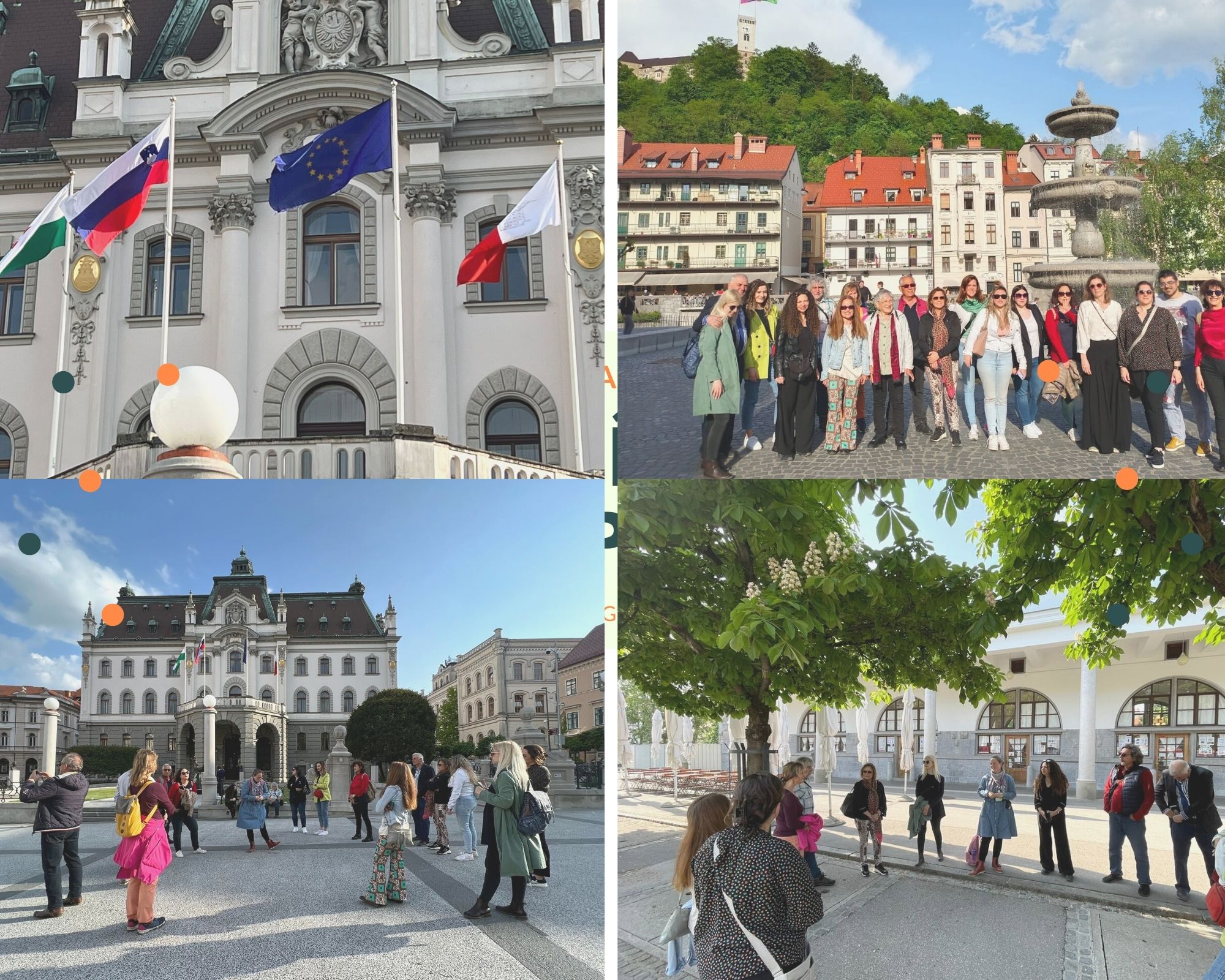 After the tour of Ljubljana, STEP Institute had organized a joint dinner where we could all taste traditional Slovenian food at 
Šestica
, the oldest restaurant in town (as they say) where we also had the pleasure of seeing a show of traditional Slovenian dances. This unique atmosphere was an excellent opportunity to have conversations not only pertaining to the
 FLOW
 project but also about other professional and personal matters.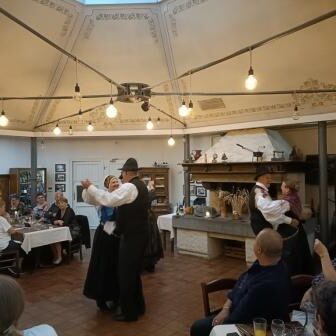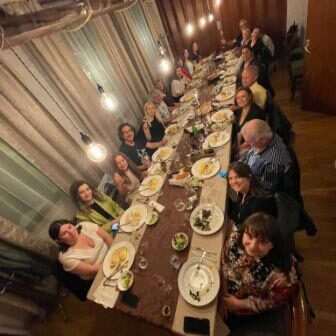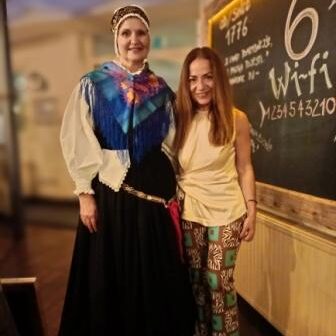 Tuesday, 10th May '22
This day the training took place at the 
M 
hotel
, where Monika Legnar, Maja Jotić and Tina Skočaj Skok, on behalf of STEP Institute, instructed us on the value of emotions and how to use different methods and techniques to master emotional intelligence. The morning was dedicated to carrying out activities that were conducive to a better understanding of what emotions are and how they happen to us. We learned about the 
Theory of Constructed Emotions
 and how our emotions are influenced by our culture, past and present experiences and environmental circumstances, among other factors. Among other activities, there was also a viewing of the 
TED Talk
 video called 
You aren't at the mercy of your emotions — your brain creates them
. In this video, psychology professor Lisa Feldman Barret shares the result of her research on what emotions consist of and what we can do to have a better control over them.
The last part of the training session this day was dedicated to learning more about how to …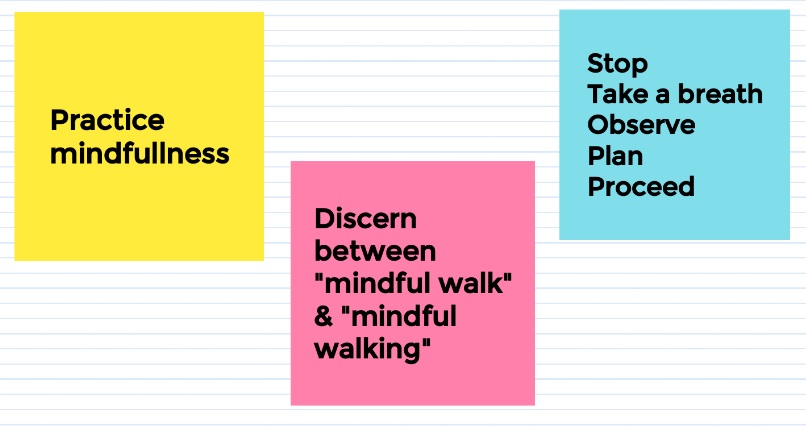 Some pictures of this day: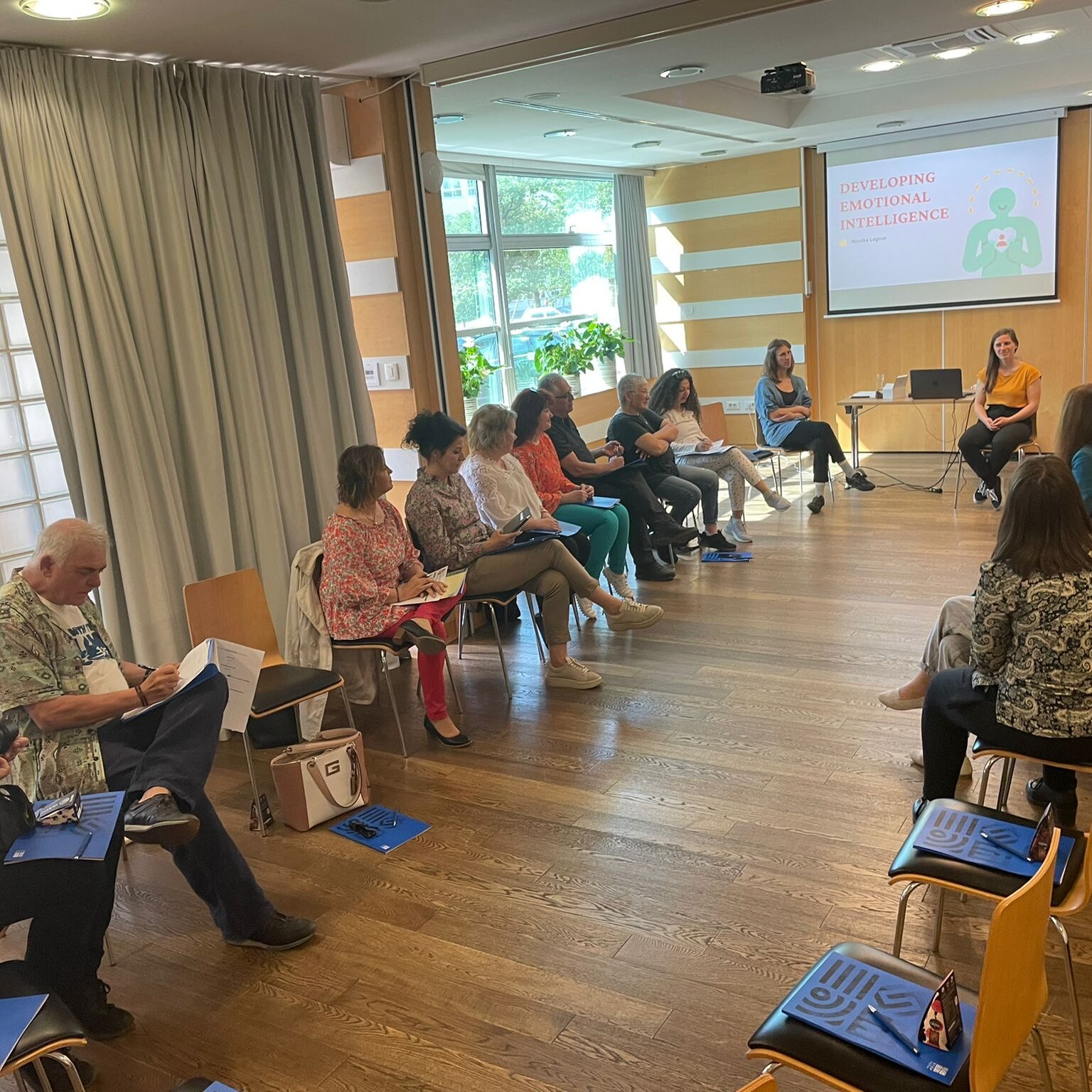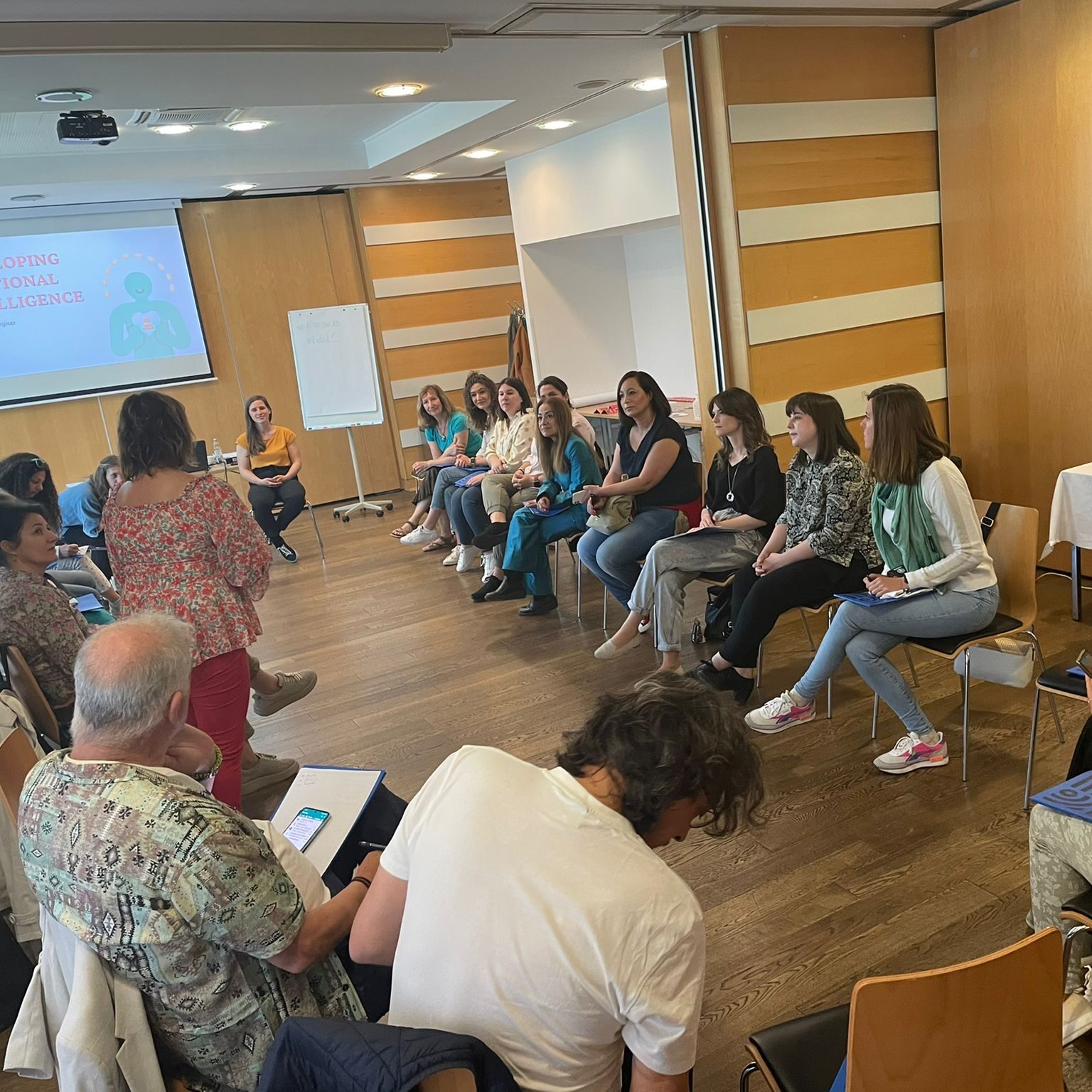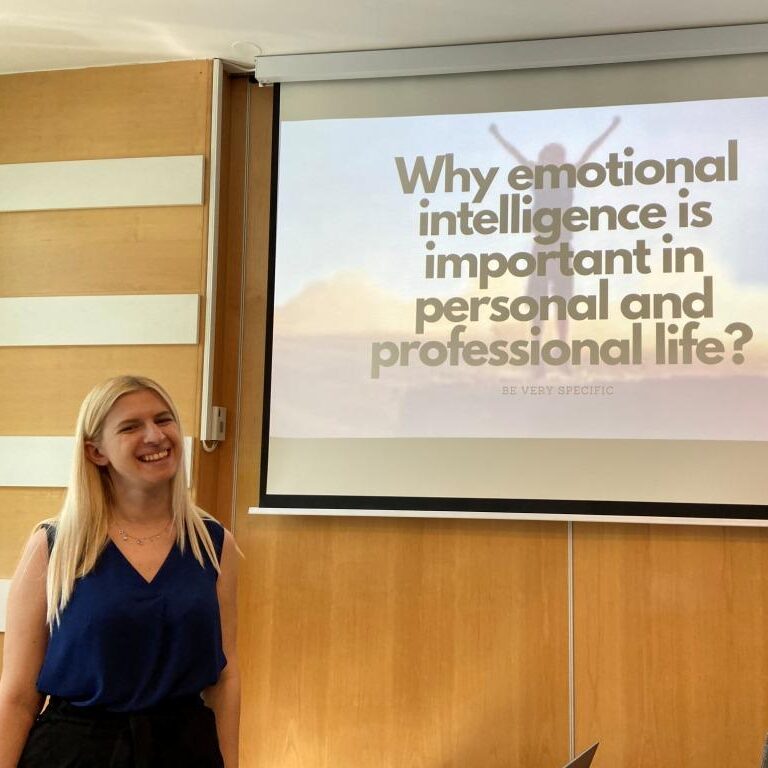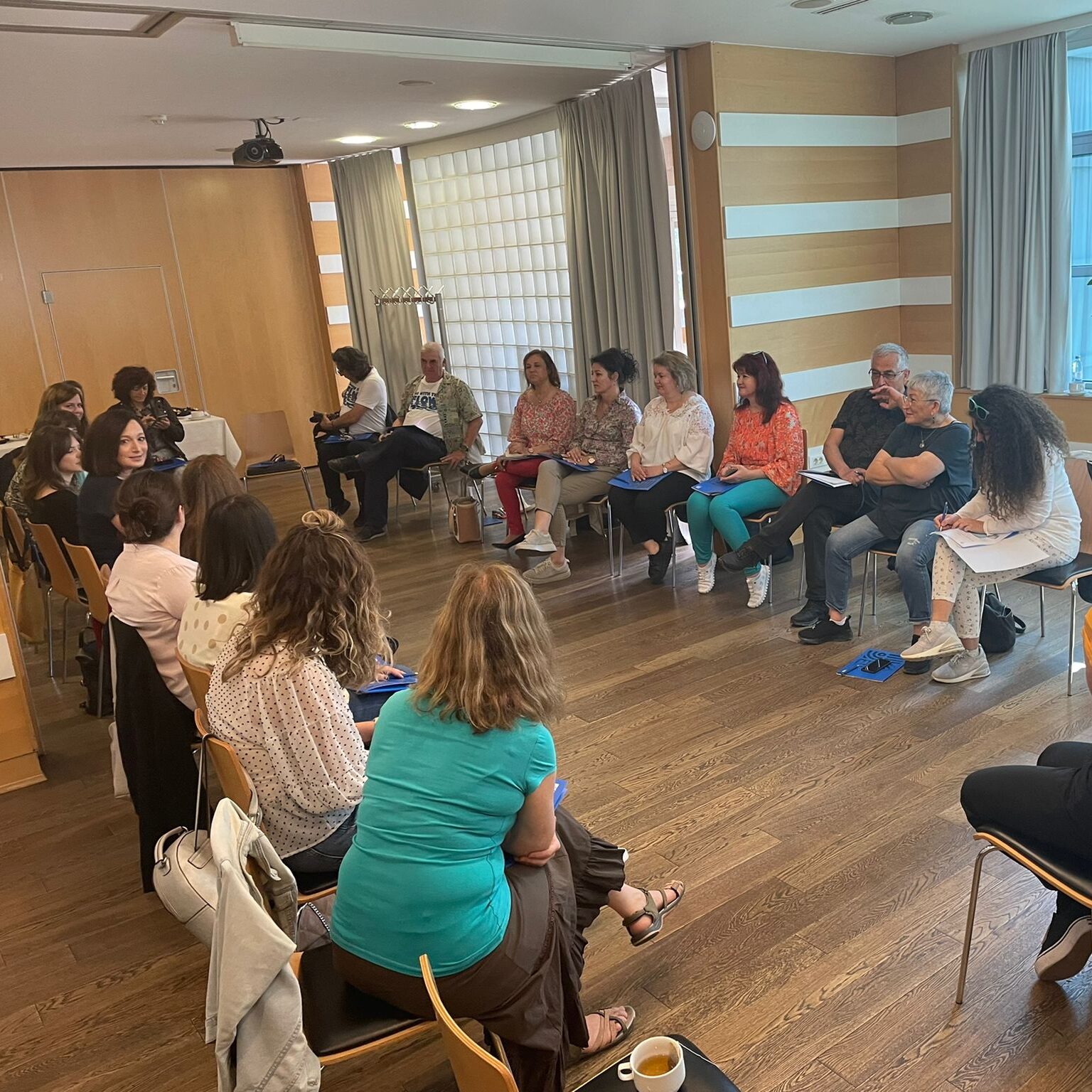 Wednesday, 11th May '22 This day was devoted to a set of activities included under the umbrella of what is called "World Café". Firstly, in small groups, we thought about some questions related to emotional intelligence individually and drew on a big piece of paper. Later, we discussed and delved into these topics. Once each group had had enough time to converse, everyone except one member of the group moved to work with a different group. Then, the person who didn't change groups had to explain these drawings to the new group members, what they represented and the conversations that they had sparked. People changed groups 3 times and, at the end, all together as a large group reflected on the answers to these questions and their implications on our professional and personal lives. This was the moment to "harvest" our ideas, to collect our thoughts as if they were coffee beans. This harvest led to a collection of feelings, impressions, advice and reflections on how emotional intelligence has been, is and will always be present in our personalities, family, jobs, daily life, etc. It was a time to realize that people's relation with emotional intelligence is diverse and to have an exchange of best practices in order to improve in its use.
Some pictures of this day: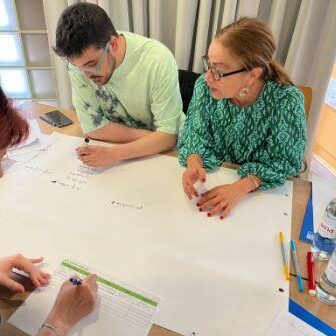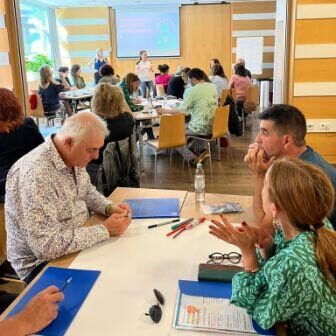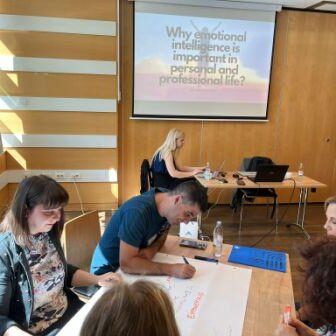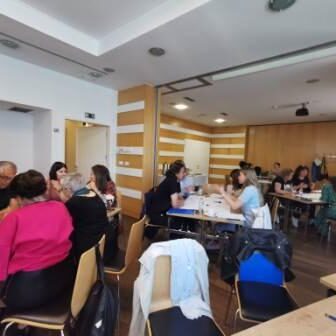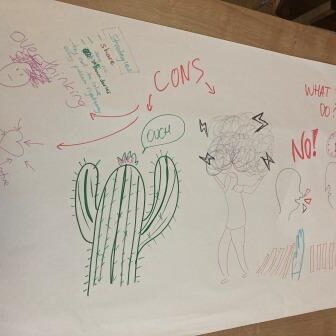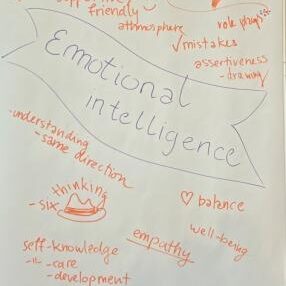 STEP Inštitute organized a day full of group activities that could help us get to know each other better at a personal level and share conversations, while still showing us a little bit more of their beautiful country. The whole 
FLOW
 team started the day early and set off on a trip to
Bled Lake
. This day, while visiting the lake or having a cup of coffee and tasting their famous
Bled cream cake
, team members conversed about the project, their schools, their lives… becoming this a great opportunity to strengthen ties and make new connections. Some people climbed to
Ojstrica
 along a forest trail and enjoyed the captivating views from the top while others decided to row to the
island and the church
 in the lake. Some 
FLOW
 members even went
rafting
 on the Sava river. It was a day to share, rejoice, feel empowered and motivated… The proof is in these pictures… a reflection of the bonding effect that experiences like this can have: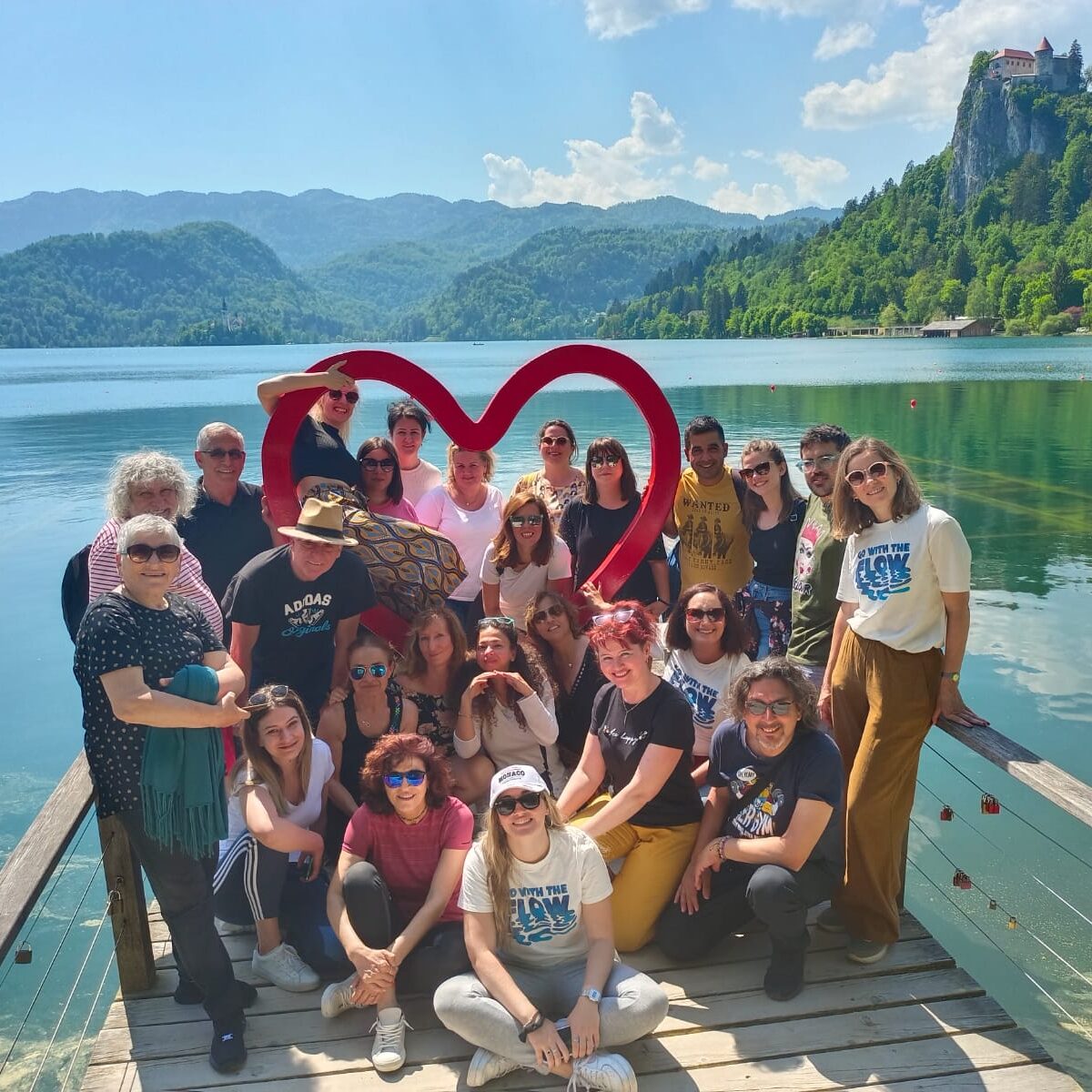 Friday, 14th May '22
This day was dedicated to learning about Turkish folklore music and dance and the use of these artistic forms of expression to release stress and promote motivation and a sense of well-being, as well as helping to create bonds among people and fostering cooperation. In a morning full of fun, learning opportunities and well-being experiences, our Turkish partners from 
EFEM
 taught us the therapeutic implications of using music and dance not only in our personal lives but also in more formal contexts (classroom settings, workshops, etc.).
After a fun morning singing and dancing to the rhythm of Turkish songs, it was time to conclude this training being grateful for all the good times, memories and learning that we take back to our countries with us!! Thanks to everyone who contributed to make this training so special and to 
Erasmus + Programme 
for giving us the opportunity to make it possible!!