EOI Estepona de JUAN ANTONIO ORTIZ CANTOS
---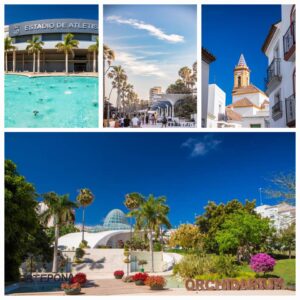 Estepona is a town in the the Costa del Sol, southern Spain. It is located in the province of Málaga, part of the autonomous community of Andalusia. Its district covers an area of 137 square kilometers in a fertile valley crossed by small streams and a mountainous areas dominated by the Sierra Bermeja, which reaches an elevation of 1,449 m at the peak of Los Reales.
Estepona is renowned for its beaches, which stretch along some 21 km of coastline. It is a popular resort and holiday destination.
Due to its natural environment, surrounded by the sea and the mountains, Estepona has a micro-climate with over 325 days of sunshine per year.
Estepona is a popular year-round holiday destination; it has two EC Blue Flag beaches, a modern sports marina with many tapas bars and restaurants. The white-walled town centre has many shops and picturesque squares.
With its privileged setting, Estepona captivates visitors in each one of its parts. The revamped old town, one of the most beautiful in Andalusia, offers tourists the chance to enjoy a true urban garden at "El Jardín de la Costa del Sol". Its maze of white streets, decked with colourful pots brimming with flowers, is the very essence of a coastal Andalusian town. Estepona conserves its customs and traditions and has blended them in seamless harmony with its more modern and tourist-focused side.
Its location between sea and mountain, excellent climate, modern infrastructures, quality sports facilities, stand-out hotel offer, gastronomy and varied cultural options make Estepona a favourite spot on the Malaga coast.
Estepona Brochure de Alberto Gutiérrez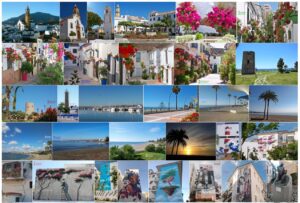 Tourism Estepona Brochures